Turn your idea into a reality. Learn to build scalable web apps.
Learn to build scalable web applications in 30 days. Zero to Market is a workshop that will teach you to build web applications, work with teams and scale your web projects.
Join us and gain the ability to build serious websites.
Enrolment now at RM3299. Fees only apply if you're accepted.

WORKSHOP STARTS
March 28th, 2022
30-days workshop.
THIS PROGRAM IS FOR
Beginners
No tech experience needed.
OUTCOME
Develop custom-built web applications.

PROGRAM FEES 
RM3,299
Price increases during the next cohort.
Daily lessons & tasks in chunk-size, step-by-step videos, and worksheets for the duration of the workshop.
A group of 30 participants

 

working on the same goal as you, encouraging each other to complete.
Over 8+ hours of supplementary video training, extra guides, and content.
Publish a web development project by the end of the workshop.
8 live calls with the instructor, Dr. Lau, who will challenge and help you master web development.
Discussion board to discuss and get feedback on your work.
Receive a completion certificate to add to your profile.
Success feature. Your profile and completed website, featured on our website.
"Learning full stack web development have helped me so much, as I work with tech startups everyday." 
"I wouldn't be in MoneyMatch if it wasn't for the course. The understanding of web technologies allows me to manage development teams and know what they are doing." 
Finally, understand how websites work.
Your website matters.
Your customers interact with your website, browse for information, and purchases products from it.
But every time you want to make an update – whether putting up a sign-up form to listing a purchasable product on your website, you don't know how to do it.
So you contact a few web development companies, and they come back with quotations that cost over RM50,000.
The worst part? You have no idea what they do.
Take control of your activities.
Need a notification that tells you have low-stock? capturing customers information without manually doing on Excel, or fulfill an order with one click.
An admin dashboard will keep you up to speed.
Get paid efficiently by customers.
A business without good customer experience will not be rewarded.
A great custom-built checkout page with different payment methods will provide your customers a pleasant experience and increases conversions.
You use someone's website every day. Now, it's time to build yours.
Facebook, Lazada, and even Google. These are websites you use every day.
A good, functional website is no longer a unique selling point. It is an expectation.
Rather than only being a user, you can decide to become a creator.
You don't have to switch jobs and become a web developer. Web development and programming is a learnable skill. And it pays to know how to build good websites.
What if you can build scalable websites?
Build and scale your company's website. Tell your boss, you want a salary increase since you now add more value to the business.
Build your own website from scratch. Say "no thanks" to the company that wanted to charge you RM35,000 to build a website.
Know exactly what the web development company you hired is doing. Lead and manage a team of developers to build great tech products.
Make extra money every month as a freelancer, building websites for thousands of companies who don't know how and desperately need help.
Start your own business, knowing that you can save on expensive start-up costs of building a website, and you're not worried about scaling.
And the most eye-opening truth in all of this? 
There is nothing stopping you from being able to build scalable websites – except yourself. When you're serious about learning to code and when you stop saying "but I'm not a tech person!", you can.
30-Days Workshop: 28th March – 26th April 2022
Zero to Market is a web development workshop, designed by Dr. Lau Cher Han to help non-tech individuals discover how to build scalable websites and publish them for their audience.
Build custom websites to sell products & services.
Build functional web applications with a database.
Build a portfolio of over 10+ websites that you can show off.
Who is it for?
Individuals and business owners, who want to build the idea they have been dreaming of.
If you want to know how most websites function and how to make them, Zero to Market will show you how.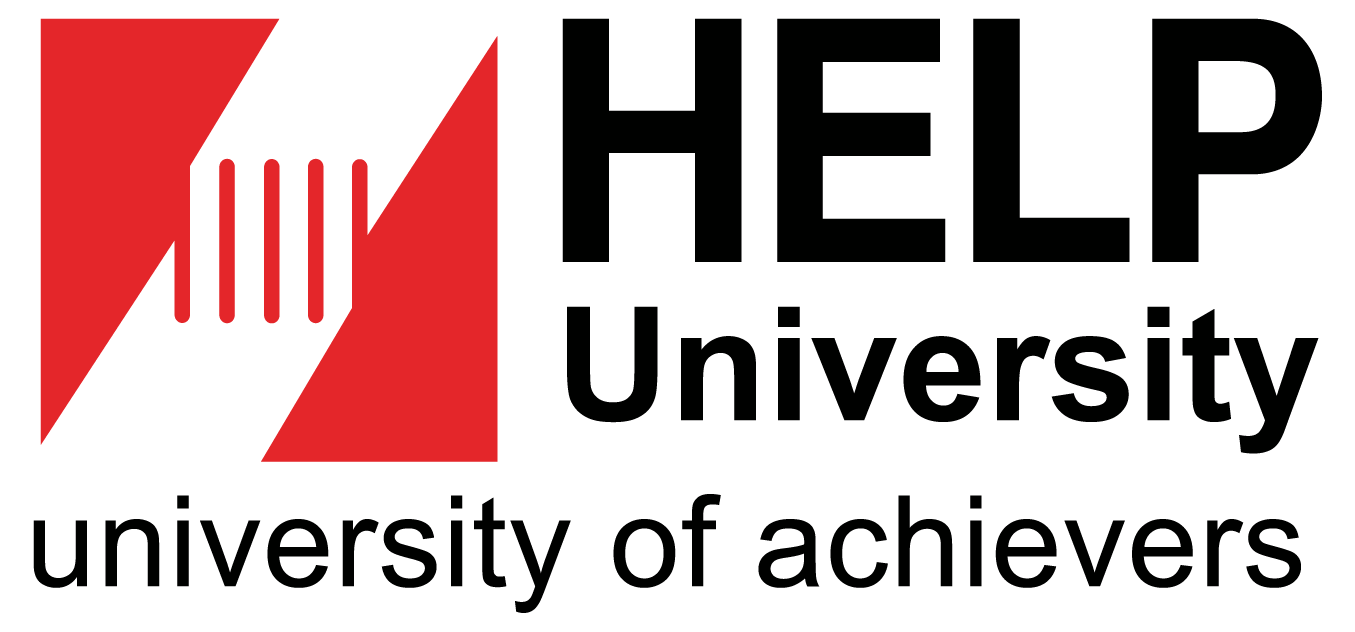 How does the program work?
Daily lessons.
The workshop runs for 30 days, with daily video lessons that will get you to build websites, even if you have not built one before. Lessons are posted every day.
The program covers: 
Front-end Web Development. (HTML, CSS, and Javascript.)
User interface and User experience (UI / UX)
Create layouts using components
Database design
Git, GitHub, and Version Control
Domain, hosting, and deploying your web application.
Landing page and Google Analytics
Assignments.
Like playing football, web development is something you learn by doing, not spectating. Each lesson comes with assignments and frameworks to guide you build your website.
You will build a web application, bit by bit, every day – going through front-end and back-end web development.
Discussions and feedback.
The most valuable part of the workshop is in the daily discussions and feedback, which you will give and receive from your peers on the discussion board.
Throughout the workshop, you will have support from the trainers who will help you build your website and dig deeper.
Weekly live calls. 
There would be two live call sessions per week, leading up to 8 live calls throughout the workshop. Live calls are led by the instructors to teach and guide you to complete your work.
Calls typically take 1 hour each and are recorded.
Why can't I just use WordPress?
WordPress is a content management system (CMS), with many themes that allows you to build websites quickly.
But, there are always limitations with web builders. Rigid templates limit what you can build. And not to mention security issues and not owning your source code.
Zero to Market teaches you what goes behind websites and how to build them from scratch.
Watch the video on the right to understand why Irvin, a business owner who uses WordPress a lot, decided to learn full-stack web development.
Irvin Hoh, Power Visual Storytelling
What your next 30 days will look like.
You should expect to spend about 1 hour a day, on the workshop. Your time would be spent on the lessons, working on your website, posting, and giving feedback.
There will be live calls (1-hour each) on:
Every Wednesday at 9PM
Every Sunday at 10AM
Live calls are recorded, so you can catch up if you miss any sessions.
Enrolment now at RM3299. Fees only apply if you're accepted.
25th March 2022 – Orientation
Before the workshop starts, Dr. Lau will introduce you to the platform and help you make necessary preparation – software & tools for the workshop.
This is also when you will meet your peers and introduce yourself.
Week #1: Web Development Fundamentals
During the first week, you'll learn how websites work, including the systems and platform you need to build a successful website.
Day 1 – Set up your workspace
Day 2 – Launching your first website.
Day 3 – Structuring your website with HTML.
Day 4 – Making your website appear professional.
Day 5 – Adding new pages to your website.
Day 6 – Understanding Git and code versioning
Day 7 – Week recap and discussion.
Week #2: HTML, CSS and Web Components
Day 8 – Creating site navigation.
Day 9 – Loading dynamic data.
Day 10 – Using web components to half your development time.
Day 11 – Understanding HTML tags and elements.
Day 12 – Exploring CSS syntax.
Day 13 – Building a responsive website.
Day 14 – Week recap and discussion.
Week #3: JavaScript, Databases, and SEO
Day 15 – Introduction to JavaScript.
Day 16 – Storing data with a database.
Day 17 – Loading your data from databases.
Day 18 – Linking your website to databases.
Day 19 – Creating dynamic interactions on your website.
Day 20 – Building a landing page and implementing SEO.
Day 21 – Week recap and discussion.
Week #4: Web APIs and Architecture Design
Day 22 – Website VS web application.
Day 23 – Creating micro services using APIs
Day 24 – Understanding WWW & HTTP Protocols.
Day 25 – Planning your website build.
Day 26 – Designing a web architecture.
Day 27 – Registering a high-impact domain name.
Day 28 – Launching your website.
Week #5: Website Deployment & Scaling
Day 29 – Implementing UI/UX concepts.
Day 30 – Production environment and website maintenance
During your time in the workshop, you will build a market-ready store website, using front-end and back-end technologies.
But don't stop there. With the skillsets you learn from the workshop, you can go ahead to build E-commerce sites, marketplaces, landing pages or any website idea you have in mind.
What is full stack?
The term 'full stack' simply refers to front-end and back-end development. Front-end is what you see on a website – the text, colors, form, etc. The back-end is what goes on behind a website – server & databases. 
In Zero to Market you'll learn full stack web development.
Dr. Lau Cher Han
Zero to Market is created and led by full stack developer, chief data scientist and keynote speaker, Dr. Lau Cher Han.
Dr. Lau is a sought-after trainer in web development, data science and technology, following his long record of training individuals and leaders from OCBC Bank, TNB Malaysia, Intel, IBM, Dell, PLUS, Shell, F&N, Mitsubishi, HP, Gardenia, Heineken, U-Mobile, and more.
Edmund Hee
Edmund is a full stack developer and senior data scientist, who will be teaching along with Dr. Lau.
Edmund was formerly a data scientist at Air Asia and currently builds tech solutions for mid-sized enterprises. Some of Edmund's clients include organizations such as JPAN Sabah, MaGIC, Hitachi, UTHM and more.
You can follow Edmund on LinkedIn.
But… I know nothing about tech!
Exactly why we built the program. Every master was once a beginner. But they made a decision to change their status.
Watch the video to learn why Jane, an accountant, decided to invest in herself and learn web development. She also believes the future is in web and plans to become a freelancer.
The workshop is taken online. You don't need to spend on accommodation or travel.
The workshop officially runs from 28th March to 26th April. There is an orientation call on 25th March.
You'll need a computer (desktop or laptop) with internet access. We use Discourse to power our discussion board and Zoom for our live calls. We encourage you to have a mic and camera to interact in the Zoom calls.

Pre-enrolment discount ended.

Enrolment now at RM3299. Fees only apply if you're accepted.
Starter kit (sent to your address)
30-days workshop.
8 live call sessions.
Access to discussion board, content and recordings
Digital certification.
Workshop starts: 28th March 2022
Workshop ends: 26th April 2022
Venue: Digital Classroom. You can participate from anywhere in Malaysia – as long as you have an internet connection.
Need support or have some questions?
Call: +018-2777 989
Email: support@thelead.io
At the end of the workshop.
HRD Corp claimable.
Your company may be able to claim the program fees from HRD Corp. Email us at chelsea@thelead.io for help.
Enrol in Zero to Market for 30-days, 100% risk-free.
Take the entire Zero to Market program. If it doesn't work, we insist to return the fees to you.
We invested a lot of time into designing Zero to Market, and have proven it to work. We studied other courses in the market, studied our student's psychology, and even researched how learning works.
That's why we know Zero to Market is worth every cent – and we are bold to stand by a 100% satisfaction guarantee.
This is guarantee extends for 30 days, until the end of the program. If it doesn't work, just email us and we'll refund 100% of your fee. If you choose to refund, we only ask you to show us that you did the exercises and did not get results.